Greenbrae
Personalized House Cleaning Services in Greenbrae
SonoMarin Cleaning Services is a family owned and operated cleaning company that has been providing house cleaning services for customers in Greenbrae since 1991.
We offer three suggested levels of home cleaning services, which you can customize: standard, basic and premium. If you own a home or commercial building in Greenbrae, our personalized cleaning options give you exactly the cleaning services you need. We also offer deep cleaning and extra services that many cleaning companies do not provide.
Our passion for excellence and comprehensive staff training means that you'll get a dedicated team of cleaning professionals. Because we always send the same team members to your home or office, you can rest assured that you'll get an outstanding cleaning, time after time.
If you want a house cleaning service that can give you exactly what you need, please contact SonoMarin Cleaning Services for a free cleaning estimate. We have been making happy customers in Greenbrae for more than 20 years.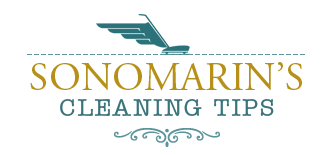 SonoMarin's Cleaning Tips: How to Clean a Bookshelf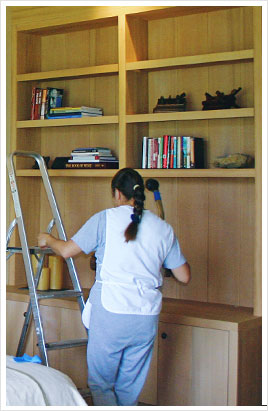 To quick-clean your bookshelves, use a microfiber cloth to dust the tops and sides of the books and then the shelves.
To give your bookshelves a thorough cleaning, follow these easy steps:
Remove everything from the bookcase shelves. Large, heavy books should be placed flat, not upright.
With the bookshelves empty, pull the bookcase out from the wall, and dust both the wall behind it and the back of the case. Vacuum the floor beneath and behind it, too. Then, dust the bookcase inside and out.
Sort through your books and give away any books that no longer interest you. Your local library is a great place to start.
Clean books individually by dusting them with a micro fiber cloth.
Return your books to the shelves.
You will be pleased at how nice your bookshelves look!