Petaluma
Personalized House Cleaning Services in Petaluma
Family owned and operated, SonoMarin Cleaning Services has been providing house cleaning services for customers in Petaluma since 1991. If you own a home or commercial building in Petaluma, our customized cleaning options offer you exactly the cleaning services you need.
Our passion for excellence and comprehensive staff training means that you'll get a dedicated team of cleaning professionals. Because we send the same team members to your home or office, you can rest assured that you'll get an outstanding cleaning, time after time.
If you are looking for an exceptional, local house cleaning service, please contact SonoMarin Cleaning Services for a free cleaning estimate. We are proud to have created happy customers in Petaluma for more than 20 years.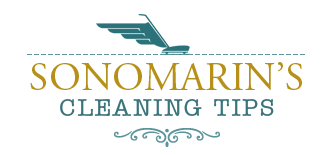 SonoMarin's Cleaning Tips: How to Clean a Toilet Like a Pro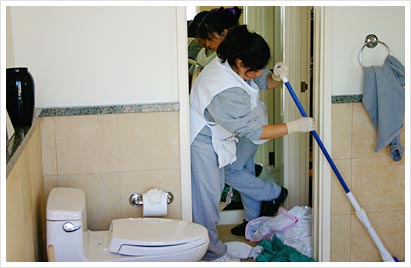 No one likes to clean a toilet, but these tips can help you do a better job make it a whole lot easier:
Put on rubber gloves to avoid touching germs and bacteria.
A specially-formulated toilet cleaner will help you get rid of stains, rings and mineral deposits in your toilet bowl. There are many quality, green toilet cleaning products available in supermarkets and specialty stores. Squirt or dab your cleaner on the inside of the rim of the bowl, allowing it to drip down the sides of the bowl and into the water. It's important to apply cleaner up and into bowl's rim to eliminate brown mineral buildup.
Using a firm-bristled toilet brush, scrub the entire bowl thoroughly, paying special attention to any mineral stains that may have accumulated along the water level and under the rim. The more thoroughly (and firmly) you scrub the bowl, the cleaner it will get. Make the most of your toilet cleaner. Dip your brush in it a few times to work up some suds, which will giving your scrubbing extra cleaning power.
Flush the toilet and continue scrubbing as the water drains from the toilet. If you have persistent stains, repeat the cycle of applying toilet cleaner, allowing it to sit if needed, scrubbing, and flushing until the stains are removed.
Clean the rest of the toilet with a disinfectant cleaner. Make sure to clean both the top and bottom of the seat and the entire exterior of the bowl, including its base. Use light pressure with a cloth or paper towel to work in and wipe away the cleaner. Don't forget to clean the toilet handle as well, since it can harbor germs.
When you've finished, take off your rubber gloves and wash your hands as a precaution against spreading bacteria. Store your rubber gloves in a special plastic bag so that they are ready for your next cleaning.