Rohnert Park
Personalized House Cleaning Services in Rohnert Park
SonoMarin Cleaning Services has been providing house cleaning services for customers in Rohnert Park since 1991. Our top priority is making sure that our customers always receive prompt, efficient cleaning services. We take great pride in our responsiveness—we're happy to handle special requests and accommodate our customers' schedules. If you own a home or commercial building in Rohnert Park, our customized cleaning options offer you exactly the cleaning services you need.
Diamond Certified Since 2005
SonoMarin Cleaning Services has been Diamond Certified longer than any other North Bay cleaning company. We are very pleased to have earned this prestigious award, year after year, because it is based on our customers' feedback.
If you are looking for a family owned house cleaning service that always provides exactly what you need, please contact SonoMarin Cleaning Services for a free cleaning estimate. We are proud to have created happy customers in Rohnert Park for more than 20 years.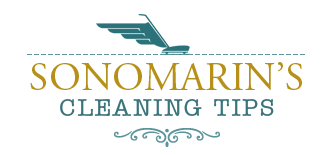 SonoMarin's Cleaning Tips: How Line Your Kitchen Cabinets and Draweers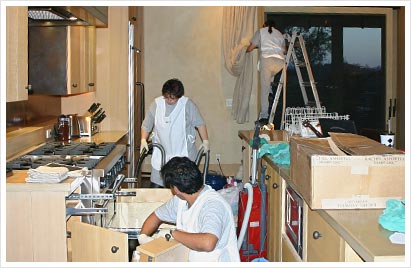 Liners can be a handy way to keep your kitchen cabinets and drawers cleaner. If something spills or leaks, or if pots and pans weren't 100% dry when they were put away, it is often easier to clean or replace a liner than scrub bare shelves.
Non-adhesive liners are great to use where you might want to later remove the liners, or where sticking something to the surface might cause damage. Nonskid shelf liners can protect your glasses and fine dishes with extra cushioning. Adhesive liners can be used on just about any surface. They stay in place and can be cleaned with a damp sponge, but they can be tricky to install.
Before you start, be sure to purchase sufficient liner for your entire kitchen, since colors and patterns may be hard to find again if you need to buy more. To install shelf liners, you'll first need to cut the liner pieces down to the right size. Lay the liner in the drawer or shelf, and mark where the excess starts. Then, cut the liner to the right size.
If you are using adhesive shelf liner, be sure to cut it to the exact size you want before taking off the backing. To install an adhesive shelf liner, start in the back of the drawer or shelf and press the lining into the corners, smoothing down and out as you move forward.
Lining your kitchen shelves can be a time consuming process, but the added ease of cleaning your lined shelves will be well worth it.