Ross
Personalized House Cleaning Services in Ross
SonoMarin Cleaning Services is a family owned and operated cleaning company that has been providing house cleaning services for customers in Ross since 1991. If you own a home or office in Ross, our personalized cleaning options give you exactly the cleaning services you need.
Our passion for excellence and comprehensive staff training means that you'll get an exceptionally dedicated team of cleaning professionals. Because we always send the same team members to your home, you know that you'll get an outstanding cleaning, time after time.
If you are looking for a house cleaning service that will always provide exactly what you want, please contact SonoMarin Cleaning Services for a free cleaning estimate. We are proud to have created happy customers in Ross for more than 20 years.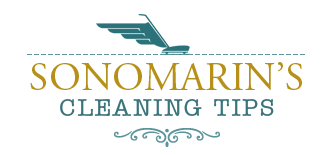 SonoMarin's Cleaning Tips: How to Clean Mini Blinds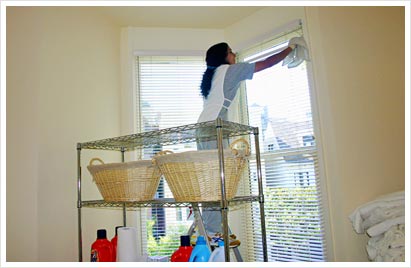 Window blinds (Venetian blinds, miniblinds, and vertical blinds) are particularly challenging to keep clean, since they collect dust and debris quite easily. Because they are exposed to the sun on a daily basis, dirt can become baked on.
Here is how to clean your blinds, depending on how dirty they are:
Slightly dusty blinds can be vacuumed with a hose or brush attachment. Start with closed blinds and run the hose attachment over each individual blind from side to side or up and down, depending on what type of blinds you have. Repeat the process with the blinds turned in the opposite direction to clean the other side.
Dirty blinds can be wiped clean with a damp sponge. Starting with closed blinds, dampen a sponge with warm water and run it along the length of every blind. Repeat the process with the blinds turned in the opposite direction to clean the other side. Soapy water is safe to use on most blinds, and particularly useful if the blinds are caked in dust. Wipe away the water with a towel.
Very dirty blinds can be washed outdoors with a hose. Take your blinds outside and lay them on a mat or rug. Fill a bucket with soapy water. Use a scrub brush or sponge to scrub the blinds on both sides. Use a garden hose to rinse the blinds on both sides. Towel them off and rehang.