San Rafael
Personalized House Cleaning Services in San Rafael
SonoMarin Cleaning Services has been providing house cleaning services for customers in San Rafael since 1991. Our customers appreciate that we encourage them to create a personalized cleaning plan that matches their exact needs. We believe in using only environmentally friendly cleaning techniques. We bring our own cleaning equipment and green, eco-friendly supplies, including vacuums with HEPA filters.
Exceptional Cleaning, Time After Time
Many of our employees have been with us for more than 6 years, so you can count on getting the same expert cleaning team, time after time. Because we value your time, our van-equipped GPS Technology and satellite-tracking enables us to accurately predict when our crew will arrived, as well as how long they stayed.
If you want a house cleaning service that can provide exactly what you need, please contact SonoMarin Cleaning Services for a free cleaning estimate. We are proud to have created happy customers in San Rafael for more than 20 years.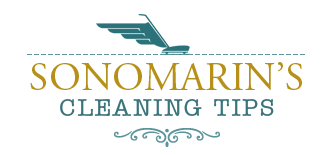 SonoMarin's Cleaning Tips: How to Clean a Hardwood Floor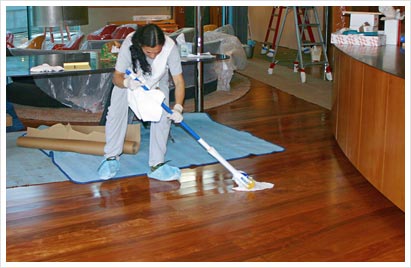 In high-traffic areas, like the dining room and kitchen, sweep your hardwood floors daily, if possible, and mop once or twice a week. Water is wood's worst enemy, so use a barely damp mop rather than a soaking wet one.
Dip the mop into a bucket of prepared green cleaning solution, wring it out completely, mop in the direction of the wood grain and repeat. When the water gets dirty, empty the bucket, mix a new batch of cleaning solution and continue mopping. When finished, go back over the entire surface with clean water to rinse. Allow your floor to air dry completely.
Don't be afraid to get on your hands and knees if necessary. If an area of your floor needs serious attention, clean it with a soft cloth so that you can "feel" the dirt as you wipe.
If your floor has scuff marks, a bit of baking soda on a damp sponge will erase them