Power Washing
Power Washing Will Make Your Property Sparkle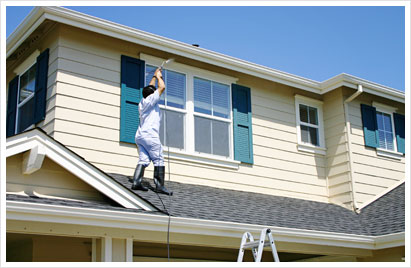 SonoMarin offers expert, comprehensive power washing services for both residential and commercial customers. Our technicians can expertly remove loose paint, mold, grime, dust, mud and dirt from just about any surface, including wood and concrete. **
Over the years, your house siding can collect buildup from a variety of factors, including weather and nearby new construction. Your patio, or deck can become drab from weathering and age. Our pressure washing removes this unsightly build-up and can make your property look fresh and new again. You will be amazed at the difference!
We Can Power Wash Your Home or Office:
Roof
Siding
Concrete, wood or stone patio
Sidewalks
Driveway
If you are looking for comprehensive power washing services from local cleaning professionals, please contact SonoMarin Cleaning Services for a free cleaning estimate.
We offer a flexible schedule for our services.
** Some height limitations apply