Larkspur
Personalized House Cleaning Services in Larkspur
SonoMarin Cleaning Services, a family owned and operated cleaning company, gives you exactly the cleaning options you want. We have provided house cleaning services to satisfied customers in Larkspur since 1991. We also offer cleaning services for offices.
We offer three suggested levels of home cleaning services, which you can personalize: standard, basic and premium. We also offer deep cleaning and extra services that many cleaning companies do not provide.
If you are looking for a family owned house cleaning service that will give you exactly what you want, please contact SonoMarin Cleaning Services for a free cleaning estimate. We have created happy customers in Larkspur for more than 20 years.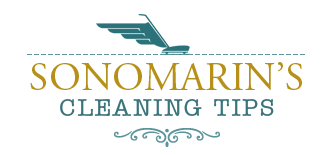 SonoMarin's Cleaning Tips: How To Clean Windows Like A Pro
Window cleaning is a chore that few people look forward to. Having sparkling clean windows in your home or office, though, not only lets in more light, it can also brighten your mood. Here is how to clean your windows like a pro:
Fill a bucket or dishpan with warm water and add a small amount green, environmentally friendly soap.
Remove and clean any screens that are hanging against the windows by lifting them out of their tracks and placing them under a running water hose. Then, rub them very gently with a rag to dry them.
Remove any cobwebs you might see in the window frame with an old broom or cloth. Then, clean the window frames thoroughly with a soaked sponge.
Clean the window panes:
Soak a clean sponge in water.
Start cleaning the window from the upper-left corner to the right by dragging the sponge straight down. Then, using a squeegee, stroke downward from the top and remove the water.
Use a chamois or a dry rag to remove any excess water left on the window glass.
Dry your squeegee with a chamois or dry rag after each stroke you've made – otherwise, you'll have visible lines on the window pane.
After cleaning the windowpanes, dry off the frames with a chamois or dry cloth.
You won't believe how great your windows look!