Kentfield
Personalized House Cleaning Services in Kentfield
Personalized House Cleaning Services in Kentfield give you exactly the cleaning options you want. We have been providing house cleaning services in Kentfield since 1991. We also offer cleaning services for commercial customers.
Our passion for service and ongoing staff training means that you'll get a team of dedicated cleaning professionals. Because we send the same team members to your home, you can rest assured that you'll get an outstanding cleaning, time after time.
We offer three suggested levels of home cleaning services, which you can personalize: standard, basic and premium. We also offer deep cleaning and extra services that many cleaning companies do not provide.
If you are looking for a family owned house cleaning service that will provide exactly what you need, please contact SonoMarin Cleaning Services for a free cleaning estimate. We are proud to have created happy customers in Kentfield for more than 20 years.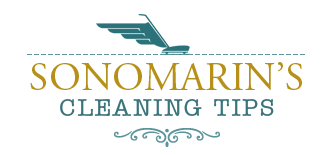 SonoMarin's Cleaning Tips: How to Clean Valances and Shades
Window valances are particularly challenging to keep clean, since they easily collect dust and debris. Here are some simple steps you can take to keep them looking fresh and dust-free:
Use a handheld vacuum and suck the dust from the flat, top surface of the board. Next, holding the fabric taut with one hand, get into the folds and pleats. If the fabric still looks drab, revive it with a handheld garment steamer, or with a blast of steam from an iron held a few inches away.
Clean your window shades by first dusting them using your vacuum's brush attachment. Lower the shade and whisk away debris on both sides, from the top down.
For stains or fingerprints, mix a squirt of mild dishwashing liquid into a cup of warm water. With a dampened sponge, lightly work only the suds or foam into the stain. Rinse the sponge, wring it well, and blot away the soap; then, dab away moisture with a clean cloth. Allow your shades to air dry. If the fabric has telltale water spots after cleaning, fade them with the steam from a garment steamer or iron.