Sausalito
Personalized House Cleaning Services in Sausalito
SonoMarin Cleaning Services is a family owned and operated cleaning company that has been providing house cleaning services for customers in Sausalito since 1991. If you own a home or commercial building in Sausalito, our personalized cleaning options give you exactly the cleaning services you need.
We offer three suggested levels of home cleaning services, which you can customize: standard, basic and premium. We also offer deep cleaning and extra services that many cleaning companies do not provide.
Our passion for excellence and comprehensive staff training means that you'll get a dedicated team of cleaning professionals. Because we send the same team members to your home or office, you can rest assured that you'll get an outstanding cleaning, time after time.
If you are looking for a house cleaning service that always provides exactly what you want, please contact SonoMarin Cleaning Services for a free cleaning estimate. We are proud to have created happy customers in Sausalito for more than 20 years.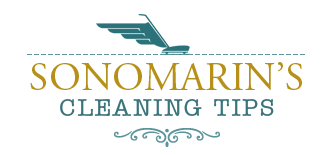 SonoMarin's Cleaning Tips: Why You Should Steam Clean Your Refrigerator
Like many people, you may be wondering about the benefits of steam cleaning your refrigerator. Refrigerators are a haven for germs and bacteria, due to excess food build up in drawers and shelves. Steam cleaning is an excellent way to sanitize your refrigerator and get it sparkling clean.
Steam cleaners are readily available, and even a small device will do a great job. When you use steam to clean the inside of a refrigerator, you can avoid using cleaning solutions altogether, which is good because those products contain chemicals that can contaminate your food. When steam cleaning your refrigerator, be sure to remove shelves and drawers first, and clean everything, including the guard on the bottom. A monthly steam cleaning schedule is preferable, depending on how much food buildup you create.
If you buy a small steamer, you can use if for other purposes as well. When your garbage disposal starts to smell, for example, you can use the steamer to kill the bacteria in the sink, without chemicals.