Penngrove
Personalized House Cleaning Services in Penngrove
SonoMarin Cleaning Services has been providing house cleaning services for customers in Penngrove since 1991. We take great pride in our responsiveness—we're happy to handle special requests and accommodate our customers' schedules. If you own a home or commercial building in Penngrove, our customized cleaning options offer you exactly the cleaning services you need.
Diamond Certified Since 2005
SonoMarin Cleaning Services has been Diamond Certified longer than any other North Bay cleaning company. We are very pleased to have earned this prestigious award, year after year, because it is based on our customers' feedback.
If you are looking for a family owned house cleaning service that will provide exactly the cleaning services you need, please contact SonoMarin Cleaning Services for a free cleaning estimate. We are proud to have created happy customers in Penngrove for more than 20 years.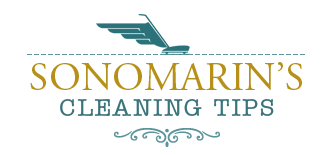 SonoMarin's Cleaning Tips: How to Clean Mirrors Like a Pro
Mirrors can easily become dull and streaked, especially bathroom mirrors that see heavy use and often get splashed. Here is how to get your mirrors sparkling clean:
Place some rubbing alcohol on a cotton pad, and rub off any visible build-up (toothpaste, make-up, soap spray, etc.)
Next, spray the mirror down with an environmentally friendly glass cleaner. Be sure to mist the mirror rather than soak it.
Using a microfiber cloth, start at the top left corner and drag the cloth across to the top right corner. Repeat this pattern until you reach the bottom of the mirror.
Check for any leftover marks by looking at the mirror at a 45 degree angle. If you notice any streaks or missed areas, spot clean each one by spraying your cloth and quickly wiping the streak and then buffing it dry.
Your mirror will look beautiful!