San Anselmo
Personalized House Cleaning Services in San Anselmo
SonoMarin Cleaning Services has been providing house cleaning services in San Anselmo since 1991. Customers love our services because we encourage them to create a personalized cleaning plan that matches their exact needs. And, our cleaning processes are environmentally friendly. We always bring our own cleaning equipment and green, eco-friendly supplies, including vacuums with HEPA filters.
Exceptional Cleaning, Time After Time
Many of our employees have been with us for more than 6 years, so you can count on getting the same expert team, time after time. Because we value your time, our van-equipped GPS Technology and satellite-tracking enables us to accurately predict when our crew will arrived, as well as how long they stayed.
If you are looking for a house cleaning service that will always provide exactly what you want, please contact SonoMarin Cleaning Services for a free cleaning estimate. We are proud to have created happy house cleaning customers in San Anselmo for more than 20 years.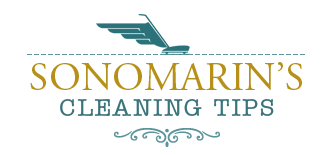 SonoMarin's Cleaning Tips: How to Clean Up a Carpet Spill
To remove a carpet spill, blot the spot as soon as possible. Use a generous supply of paper towels or other heavily absorbent cloth. Press or step on the material to absorb all of the spill. Continue to blot until you notice that you are not pulling up any more of the liquid.
Next, apply a professional spotting solution or agent. Clean the spot using a clean white cloth, starting from the outside and working inward. Never scrub the carpet, or you risk ruining the carpet fibers or letting the spill soak through to the carpet pad.
Reapply the professional spotting solution until the stain is gone. If the spill is large, you may need professional carpet cleaning to ensure optimal results.